So, you're a world traveler. You've spent your time in the cultural capitals of Europe and experienced the diversity of the U.S. You've been to the touristy islands in the Caribbean or Mediterranean and gone for business to one of the mega-cities of Asia. Maybe you've slummed it backpacking in Latin America or Southeast Asia and felt adventurous glamping (glamorous camping) on safari in Africa.
Now you're ready for a "real" trip. You want to explore, to be challenged! But where should you go?
Previous I talked about Central Asia. In this second part of my three part series, I will share tips on getting around East Africa by bus.
East Africa by Bus
Africa is not just animal safaris. In fact, I've spent more time exploring this continent than any other (and am here as I'm writing) and have only done single-day safaris! To me, the best way to see a lot and explore a true feel of this vast and diverse continent is overland in East Africa.
Where to go? The "core" countries for tourists in East Africa are: Rwanda, Tanzania, Kenya, and Uganda. They all have easy visa regimes, friendly villages, lots of beautiful nature, and quite extensive English. From these countries you can also venture easily more southward to Malawi, Zambia, and even Zimbabwe and Mozambique. Depending on safety concerns, you can also combine Burundi, D.R Congo, and South Sudan. Ethiopia is to the north and also a good place to visit.
I've spent more than 200 hours on buses in the region and seen lots along the way. Here are some non-safari highlights:
Uganda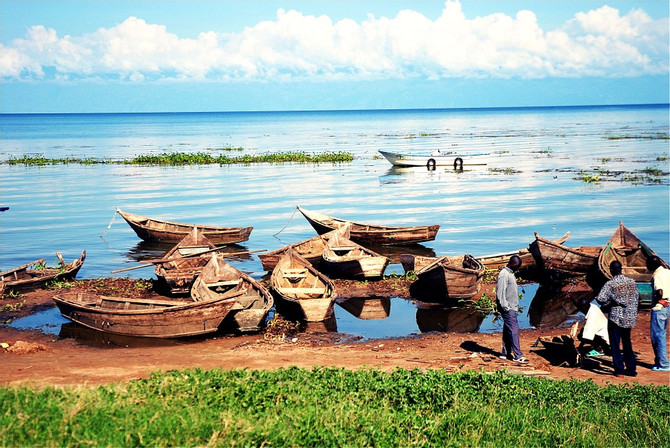 Known as the Pearl of Africa, this small but heavliy-populated country has endless authentic beauty and a somewhat addicting pulse to it.
I call Kampala the craziest city I've ever visited. I've never again seen so many cars and motos packed into a single lane! A couple days walking around this commercial center will have you appreciate the huge potential of the now more than one billion people on the continent (over 50% of which are under 18).
Jinja is the famed source of the Nile River where you can go for a day trip from Kampala and enjoy the views as well as activities like rafting.

An afternoon on Lake Victoria, ordering grilled whole fish, with a side of matooke (smashed plantains) will be in your stomach's memory forever.
Kenya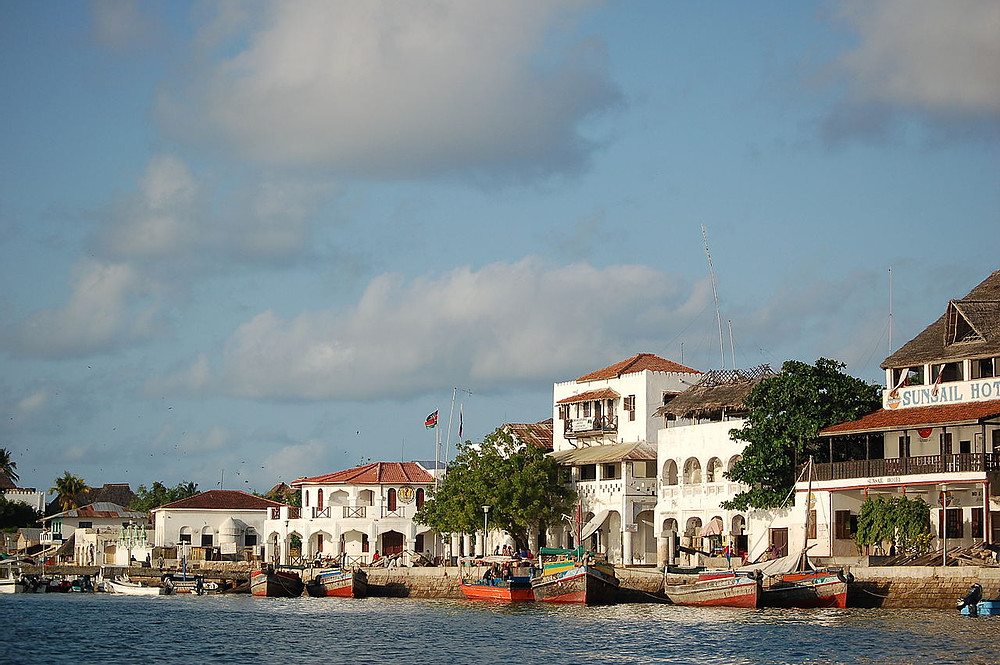 The most quintessential East African country, the one that comes to mind for most people when they think of this part of the world. Kenya without a doubt has the most sophisticated tourism infrastructure in the region.
The road from Nairobi to Hell's Gate National Park (and further along to Nakuru) provides stunning views into the Great Rift Valley.

Mombassa gives tourists an interesting glimpse into the Arab and Muslim influence on coastal East Africa and the further off havens of Lamu and Diani are not only gorgeous, but not yet overly crowded.

Nairobi has a thriving art scene, with various events constantly taking place to promote the fine arts, fashion, and photography. A visit to Kuona Trust Gallery is well worth it to see what the artists in residence are working on.

Nyama Chomaa is the traditional Kenyan barbecue of heavy amounts of meat served as is, with little to no spices or sauces. The meat is so yummy itself. You'll see why nothing more is required. A trek out to Olepolos from Nairobi is not only a beautiful drive, but the nyama there is some of the best.

About an hour out of Nairobi you can find endless cultivated tea fields. A couple of them now offer half-day visits where you get a talk about the tea process, a tour of the property, and a yummy lunch!
Tanzania
I'm biased to Tanzania as I go every year, have a farm there, and consider it home. But really, it is without a doubt one of the most fascinating countries in Africa.
Tanzania offers the opportunity to see and learn about colonialism apart from the more widespread British, French, and Spanish you find around the world. In Bagamoyo you can see old German buildings from their time as the colonial power in the early 20th century. On Zanzibar you can experience the Arab flair from when this was the actual capital of the Omani Sultanate!

Dancing and music have a big role in life in Tanzania. From the traditional "kucheza ngomba" drum dances to the modern lively sounds of Bongo flavour artists and Diamond Platinumz, a musical experience is a must in TZ!

The official capital, Dodoma, in the center of the country has little to see, but the stunning landscape of large boulders is something I've seen in only a few other places around the world.

For simple but delicious food, Tanzania is always my go-to. From ugali (maize meal) with sauce to rice and beans with spinach, it is nearly all healthy and hearty. Two less nutritious must-haves are vitumbua, a type of donut made from corn flour, and chips maaii, best described as a type of potato wedge omelette which sounds so obvious and easy but really is only found (and done well) in Tanzania.

Tanzania is the only country in Sub-Saharan Africa to never have had ethnic violence since independence. This can largely be credited to the founding father, Julius Nyerere. Though not a site to see, having a conversation about him with any Tanzanian and learning about his "tukopamoja" and African Socialism ideologies is fascinating.
Rwanda
The land of a thousand hills, this country has one of the continents most fascinating recent historys of destruction and resurrection as well as some of the most majestic landscapes.
The incomparable tragedy of the Rwanda's 1994 genocide and its little reported / understood aftermath should be required study for all of humanity. It shows the absolute depths of evil that humanity can succumb to. However, the real lesson is the inspirational leadership and development that has come in the 20+ years since Now the country and it's capital, Kigali, is one of the cleanest and safest places on the continent. The genocide museum in Kigali as well as the memorials in Ntarama and Nyamata are where best to understand this history.

Rwanda is world famous for its coffee and this is not without merit. Various coffee shops and cafes operate in Kigali and offer a range of local products. The scene is ever-changing and so I can't give one specific recommendation – but ask around for current favorites and you won't be disappointed.

When I first saw Rwanda, arriving by bus from Burundi in 2011, I was shocked. I remember thinking, "Why did no one tell me that Rwanda is the most beautiful place in the world!" The rolling hills with their striking colors of green vegetation, red clay dirt, and bright blue skies is unmatchable.
How to do it A good itinerary I would recommend is taking public buses. Doing a circle starting and ending in Nairobi or Kampala is your best bet. In total, it's about 3-4 days of busing, but with endless options for stopping along the way and would make for a good month or more. I'd say that at the minimum, two weeks are needed to see all four countries.
What to watch out for? While getting increasingly seamless, independent travel is East Africa is not easy. Some key things to watch out for:
Being noticed: Unless you're of African descent, and likely even then based on your dress, you will be noticed as a tourist. You will constantly be referred to as Mzungu (esssentially meaning white person) and your every move will be observed. This can be disconcerting to some, but in a way also provides a safety as others are watching out for you.

There is a combined East African visa you can get for Rwanda, Uganda, and Kenya – which you can apply for online. Tanzania offers a visa on arrival at the airport or you can easily get it at your local embassy.

Bus stations: I recommend traveling by bus, but be aware that the bus stations in East Africa are hectic- you will be hounded and hounded and likely confused as to where to go and what to do. My approach is always to say to one person, "I need to go here" and let them guide you, ignoring all others.

Where to stay: Every town and village in East Africa has guest houses, these can be quite simple but are usually quite cheap and clean enough. You can of course stay in nice hotels, but I've never had a problem with more middle-of -the-line or even extreme-budget options.

Malaria and vaccinations: Before traveling to East Africa you will need your yellow fever vaccination certificate and whatever other vaccines your doctor recommends. You should also take anti-malarials.
Talk to your doctor about options and preferences.
Safety- I've always felt safe in East Africa. Like anywhere you must be smart. Any issues will likely not be violent (pick-pocketing or being ripped off on exchange rates or prices). If you suspect you are in danger, my first response is to always involve others – East Africans are a very communal society and so there are many Good Samaritans who will quickly assist or shame those who are doing you wrong. In many places, you should avoid going out at night alone, but just ask those around you about current situations.
A common form of transport in East African cities are motocycle taxis (boda bodas or piki pikis) – take these with caution. If you decide to, it is always better to wear a helmet. Do not feel shy to tell your driver to go more slowly.
Have you been to East Africa? Got any tips for getting around East Africa? Feel free to share below.
Feel free to hop over to the last post of this series on the Caribbean.
Sal Lavallo
#EastAfrica #Uganda #Kenya #Tanzania #Rwanda #Malawi #Zambia #Zimbabwe #Mozambique #Ethiopia